PLESIVICA WINE ROAD CYCLING – Tailor Made Adventures in Croatia
TRIP INFO
Activities: cycling, sightseeing, wine tasting
Level: moderate (24 km/15 mi; elevation +500m/-500 m or 1640 ft/-1640 ft)
Terrain: concrete roads

Season: April to October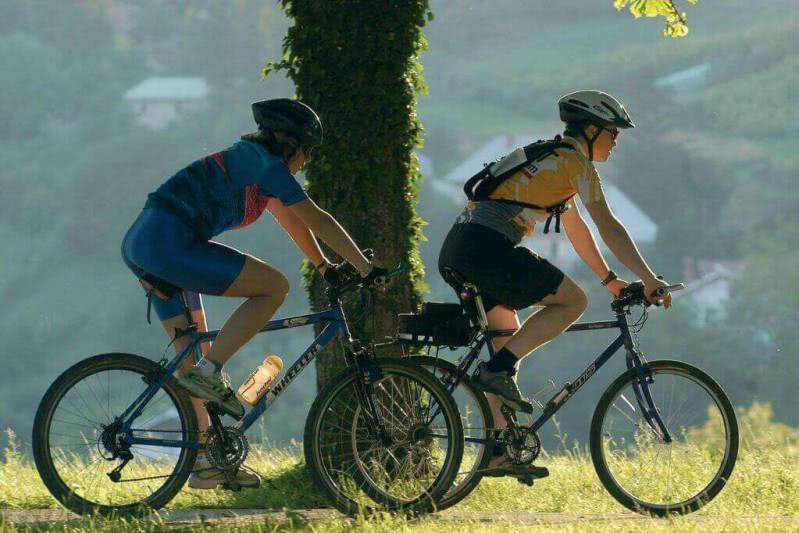 PLESIVICA WINE ROAD CYCLING
Discover the small baroque town of Samobor and local villages situated

amongst hills of Zumberak-Samoborsko gorje Nature Park

Cycle to the famous Plesivica wine road for wine tasting in one of the best local

cellars and tasty lunch

Experience a unique combination of activity, gastronomy and local

traditions
Close to Zagreb, spread across the slopes of Plesivica, proudly stand the centuries old vineyards – a true symbol of wine growing tradition and wine production of central Croatia. Their natural position provides ideal conditions for cultivation of the best varieties of grapes and wines. The delightful aroma of local wines can be enjoyed on the wine route of Plesivica in 40 hospitable homesteads which offer a wide selection of wines and food. This area is a part of Zumberak-Samoborsko gorje Nature Park. If you like the idea of a unique combination of activity, gastronomy and local traditions, then this tour is definitely a match!
Our scenic cycling trip starts with pick up in your accommodation and drive to the small town of Samobor which is a real hidden gem of Baroque architecture and a very popular excursion destination for Zagreb residents. Coffee and famous local desert "kremsnite" on main Samobor square.
We will be cycling from Samobor through the nature park while exploring the local villages and beautiful nature. Van support will be available at all times. Our scenic ride over the hills will take us to Plesivica wine road and its charming vineyards where we will enjoy inevitable wine tasting in some of the best local cellars and have a tasty lunch.

We provide bikes and helmets.
Recommended things to bring: comfortable clothes for cycling, small backpack, water bottle, sunscreen, camera, waterproof jacket
Be sure to contact us if you are interested in adding this trip to your tailor made adventure!
gorana
2021-04-13T20:09:48+00:00