PAG ISLAND HIKING – Tailor Made Adventures in Croatia
TRIP INFO
Level: easy/moderate
Season: March-November
Activities: hiking (5 hours)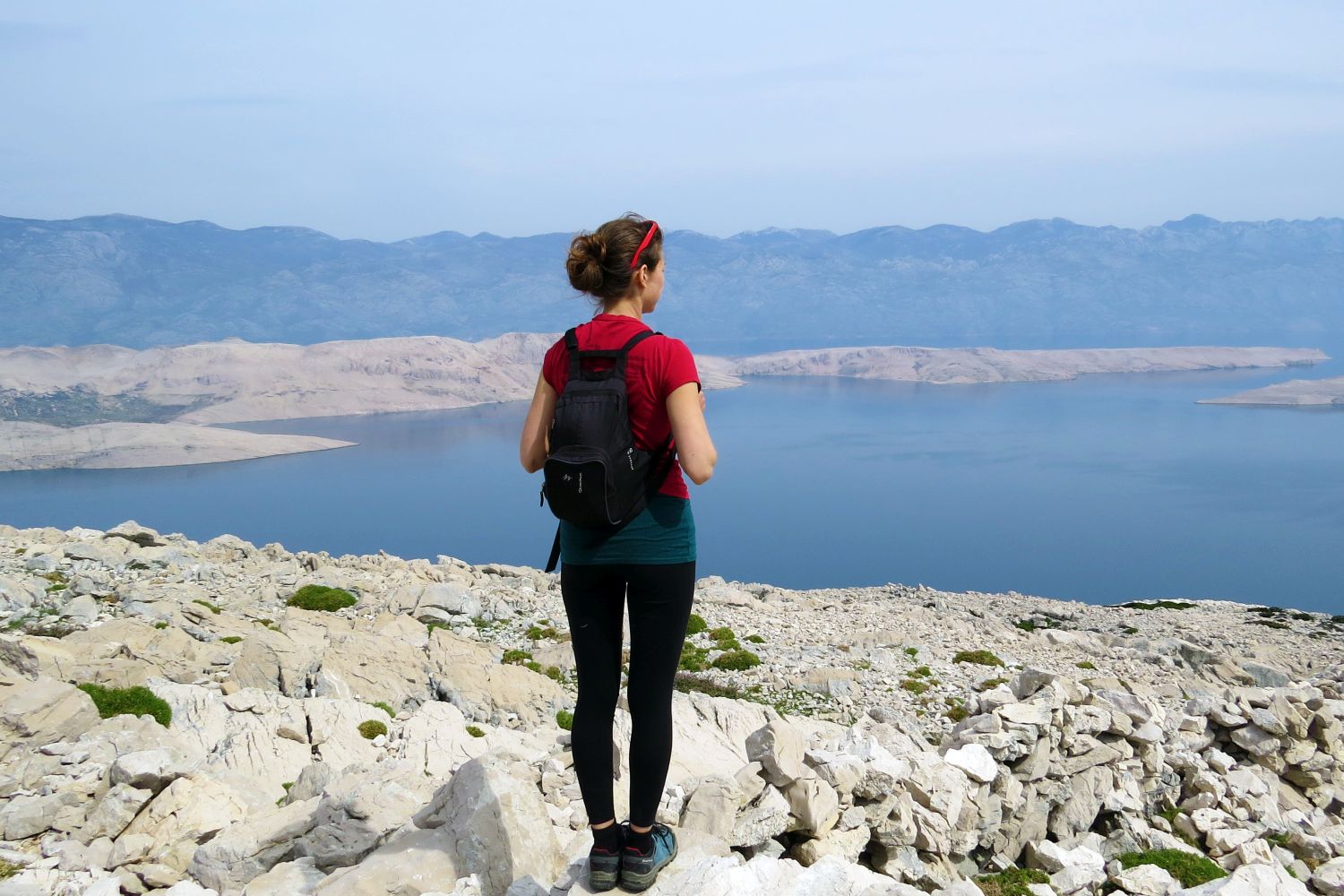 PAG ISLAND HIKING
Pag Island is one of the biggest islands of the Adriatic, connected to the mainland with a bridge. As soon as you arrive it's like setting foot on the moon. Pag is like something you'd find in a 1950s Italian film, perfect for a broody black-and-white Antonioni set – it's barren, rocky, and sepia coloured, with vast empty landscapes. Actually, half of the island looks like a desert which is due to the famous wind "bura" that blows from the continent towards the island. The Adriatic is a steely blue around it and, when the sky is stormy, the island is the most dramatic-looking place in the whole of Croatia. Its karstic rock forms a moonscape defined by two mountain ridges, patches of shrubs and a dozen or so villages and hamlets.
Our hiking day usually starts with a hike up to Sveti Vid peak (Saint Vid) situated at 348 m (1141 ft) offering an amazing view over the Velebit Mountain, sea and surrounding islands. After lunch we can continue exploring the island from Metajna to Uvala Slana ("salty bay") and have a swimming break.
You definitely shouldn't miss trying the one and only Paski sir (Pag cheese) that is made from sheep milk. It is generally regarded as the most famous of all artisan cheeses made in the country. Maybe even visit the lace-making school in the Renaissance stone town of Pag where you can learn about lace-making in Croatia that has been a UNESCO intangible heritage since 2009. Or visit Pag saltpans where the salt is still produced in a traditional way. The production is based on natural and ecological standards using the energy of the sun and wind in saltpans. This assures the highest quality of the salt in almost the whole world.
Be sure to contact us if you are interested in adding this trip to your tailor made adventure!
gorana
2021-04-13T21:05:36+00:00