ZAGREB MOUNTAIN HIKING, Croatia
TRIP INFO
Location: Medvednica Nature Park above Zagreb
Activities: hiking (2-4 hours), optional urban exploring (medieval fortress Medvednica and medieval mine Zrinski) or visit to the cave Veternica

Level: easy/moderate
Group 4 persons or more: 40 €

Child discount: -50% for children up to 14 yrs. Child discount is only applicable for groups of 4 persons or more.

Included: hiking with guide, round trip transfer from your Zagreb accommodation to the bottom of the mountain, insurance

Group size:
we are specialized in small group travel ensuring a personalized experience. In case you consider bringing a bigger group, feel free to contact us for group discount.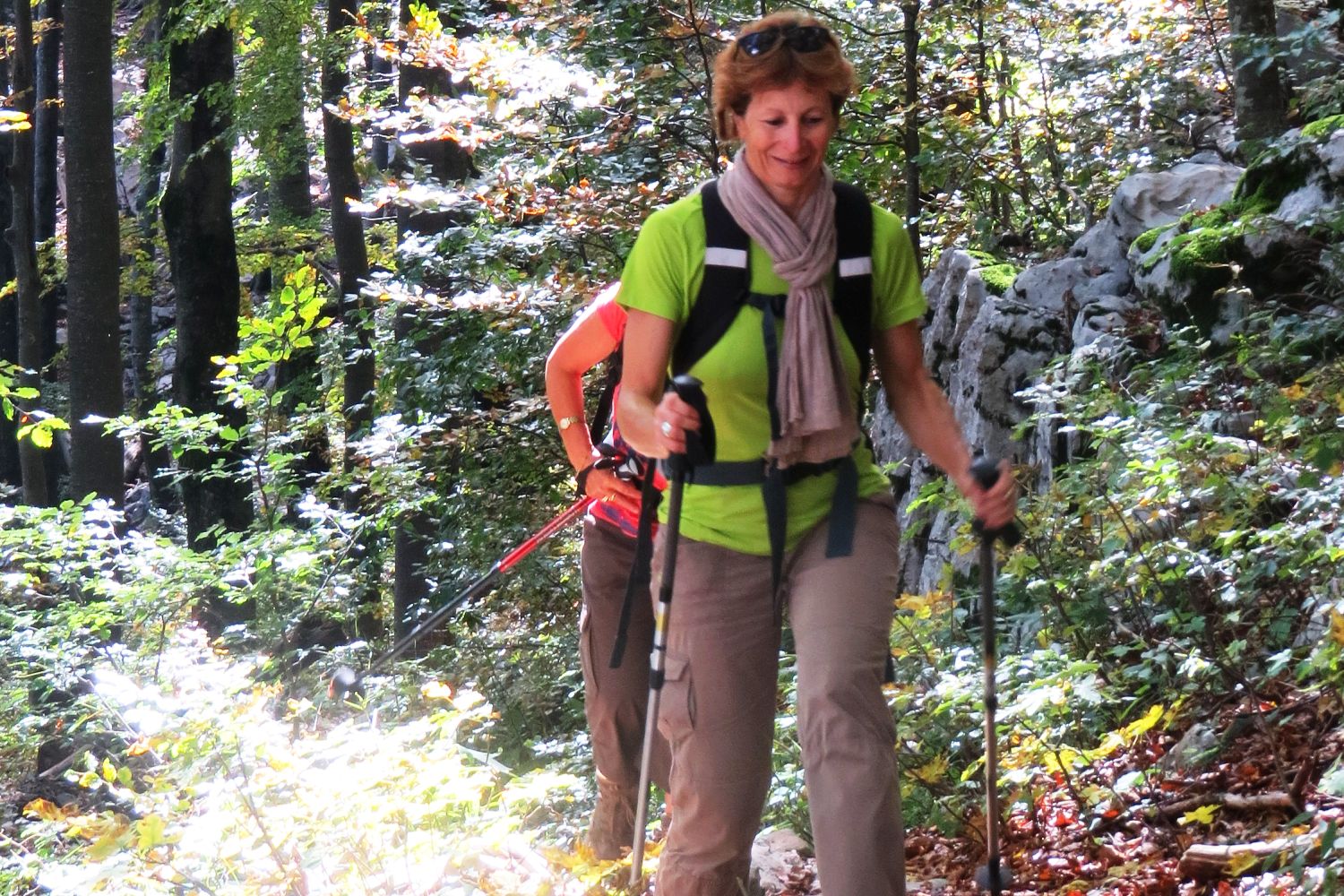 ZAGREB MOUNTAIN HIKING, Croatia
Enjoy beautiful nature and fresh air at the doorstep of the Croatian capital

Hike up to the highest peak Sljeme at 1033 m (3389 ft) and admire

amazing views over Zagreb and the region of Zagorje on the other side

Adventure yourself outside the usual tourist routes and learn things

about Zagreb region that you won't find in tourist guidebooks
Mount Medvednica that embraces the Croatian capital city Zagreb is a unique example of preserved nature at the doorstep of a large city. The name Medvednica could be translated as "bear mountain" (medvjed means bear in Croatian). It is a favorite hiking, mountain biking and skiing destination for the citizens of Zagreb and its visitors. It has been proclaimed nature park to protect its rich and diverse living world. Some of the highlights that deserve to be mentioned are amazing views over Zagreb and the region of Zagorje which is on the other side of the massif, as well as Medvednica's dense forests and fresh air ideal to escape the summer heats and city hustle.
PROGRAM
This hiking Croatia day trip starts with pick up in your Zagreb accommodation and drive to the bottom of the mountain. We can choose between numerous trails such as Leustekova, Gipsova or even Bikceviceva that leads up the the mountain hut Puntijarka and to Sljeme peak. The view over the hilly landscape of Zagorje region situated on the other side of the massif is amazing. It is possible to add some urban exploring with optional visits to medieval fortress Medvedgrad (every day) and medieval mine Zrinski or cave Veternica (weekends and holidays), with a supplement. We will definitely have time for a coffee break and optional homemade meal in one of the huts before heading down a different route to explore more of the Park's beauties.
EQUIPMENT
NOTES
Prices in EUR are approximate and may vary depending on the exchange rate.

Children must be accompanied by a parent or guardian.

In the unlikely case of extreme weather conditions Go Explore Croatia will re-schedule this hiking Croatia activity for a day or two prior or after the date booked, if possible. If the change is not possible, the payments will be refunded in full.