PLITVICE LAKES NATIONAL PARK WALKING
TRIP INFO
Activities: walking
Season: all year round
Start/end: 8.30 h/19 h
Drive: 2 hours from Zagreb one way
Price for 1-3 persons: 1500 Kn / 200 €
Price for 4-6 persons: 1800 Kn / 240 €
Please contact us to get a quote for a group of 7 persons or more.

Included: round trip transfer from your Zagreb accommodation (passenger car or passenger van for up to 8 persons), map and instructions, insurance

Not included: Park entrance, lunch. Transfer to Zadar or Split on request.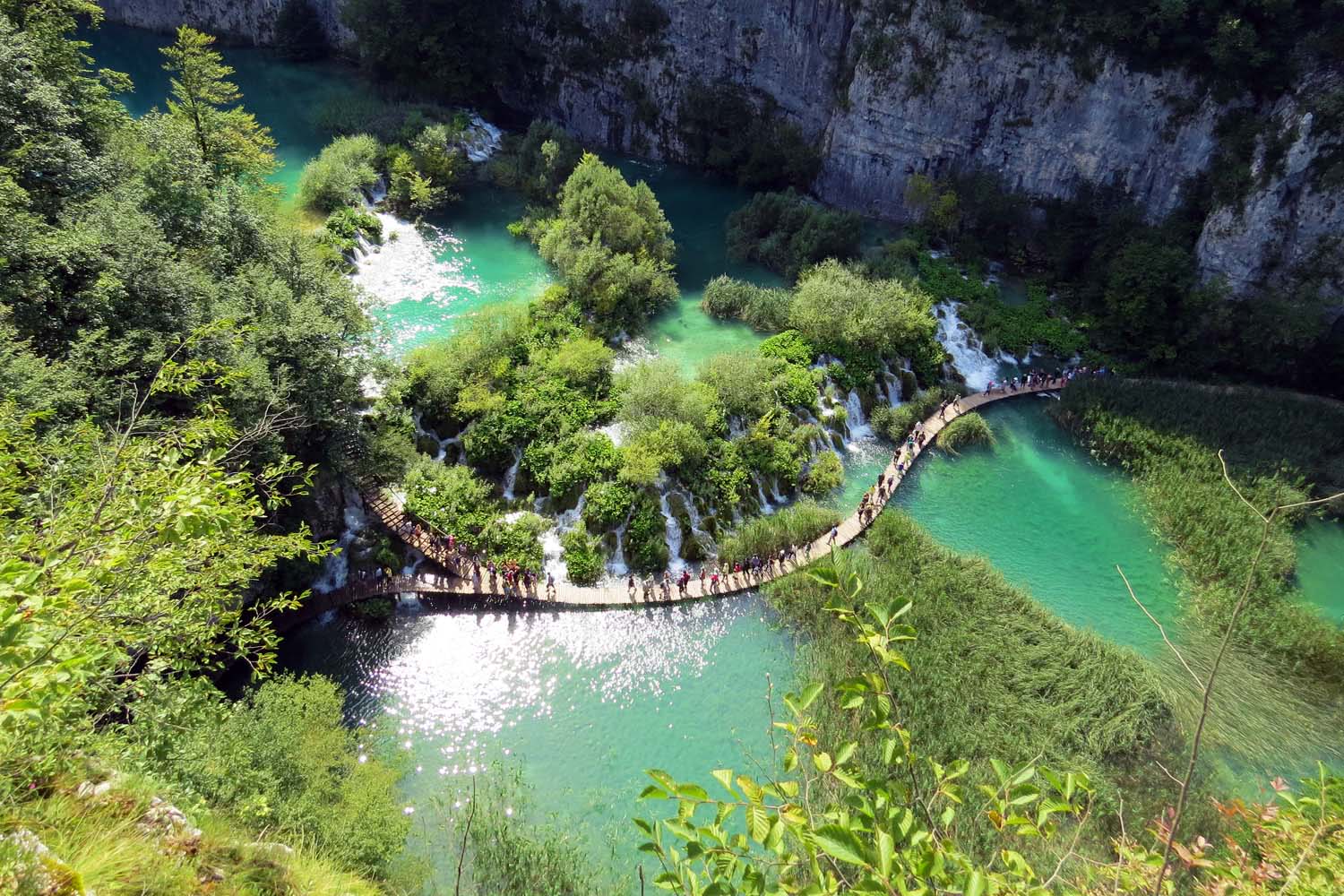 PLITVICE LAKES NATIONAL PARK WALKING
Walk in the most beautiful national park of Croatia and a UNESCO World Heritage Site

Admire the stunning lakes, waterfalls and preserved forests

Enjoy the tour at your own pace with best route recommendations
Plitvice Lakes is the oldest Croatian National Park and a UNESCO World Heritage Site. The sequence of 16 turquoise lakes linked together with beautiful waterfalls and travertine pools are really as beautiful as in the photos, even more. The lakes are surrounded by beech and pine forests and are home to extensive wildlife. You will walk by the lakes and up to amazing viewpoints where you will be able to admire the complete picture of this amazing natural attraction.
Your guide will pick you up in your accommodation in Zagreb around 8:30 and drive you to the Park. Please contact us to arrange the exact pick up time. On the way to Plitvice you will not miss a stop in Rastoke, a charming 300 year old village with houses and watermills which emerged on top of the waterfalls and among islets.
Upon arrival to the main entrance your guide will tell you the story about Plitvice and explain how the lakes were formed and continue to evolve over time. He/she will help you buy the tickets, give you a map and recommendations on best routes to fully enjoy your experience.

Drive back to Zagreb and drop off in your accommodation around 7 pm.
If you wish to continue down south in Zadar or Split directions without returning to Zagreb, feel free to contact us for transfer supplement or help with bus schedule and tickets. The same goes if you wish to be picked up in Zadar or Split and end in Zagreb.
David Etlinger
2021-12-17T20:17:35+00:00