TRIP INFO
Activities: kayaking (2-3 hours), swimming
Level: easy/moderate (suitable for beginners)
Season: April-October
Start/end: 10 h/15 h
Mreznica River Kayaking+transfer from Zagreb: group 4 persons or more 400 kn / 55 € per person; group 2-3 persons 600 kn / 83 € pp; trip for 1 person 1000 kn / 140 €
Mreznica Canyon Kayaking: 300 kn / 40 € per person
Mreznica Canyon Kayaking+transfer from Zagreb: group 4 persons or more 500 kn/70 € per person; group 2-3 persons 720 kn / 100 € pp, trip for 1 person 1440 kn / 200 €. We don't sell this trip through partner agencies.
-50% for children 6-12 yrs on all prices
Included:
kayaking with guide, equipment, insurance; round trip transfer from your Zagreb accommodation if you choose the option with transfer
Group size: we are specialized in small group travel ensuring a personalized experience. In case you consider bringing a bigger group, feel free to contact us for group discount.
Feel free to contact us if you need a transfer from other parts of Croatia. If you are bringing a bigger group contact us for group discount.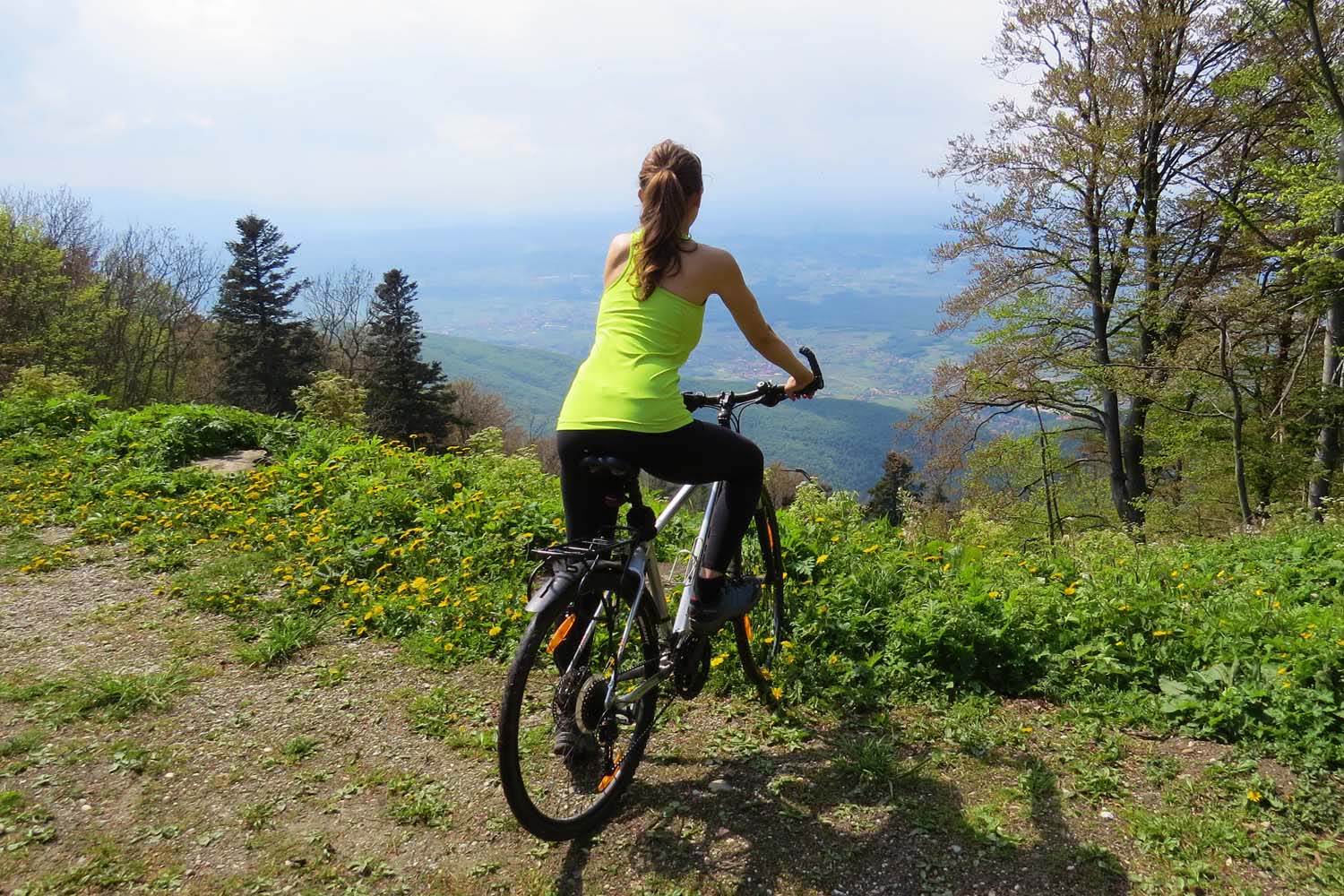 MREZNICA RIVER & CANYON KAYAKING
Kayak Croatia trip down rapids and waterfalls of the beautiful Mreznica River

Clear emerald water, untouched nature and magical landscapes

Swimming in the river, jumping off waterfalls and lots of fun
The source of one of the most beautiful rivers of the Croatian karst lies tucked away in a cave near the town of Slunj. On its 64-kilometer course, the river Mreznica forms 93 travertine waterfalls. Its clear emerald water and untouched nature will without a doubt leave anyone breathless.
We designed 2 different kayaking trip on 2 most beautiful sections.
The first one (that we call Mreznica River Kayaking) is situated closer to Zagreb and is suitable for everyone searching for a soft adventure with lots of swimming and fun.
The second one (that we call Mreznica Canyon Kayaking) corresponds to Mreznica's upper section filled with cliffs of carved white rocks and lush vegetation. It's a great choice for those looking for more adrenaline and impressive scenery.
PROGRAM MREZNICA RIVER KAYAKING

Our kayaking day starts with pick-up in your Zagreb acommodation and a 1-hour drive to the countryside near the village of Belavici.

This part of the river is very welcoming, with warm gentle water and waterfalls that are ideal for jumping and swimming. It will take us 3 hours, break included, to complete this adventure. No previous kayaking experience is needed and even children from 6 years of age, accompanied by parents, can participate.
PROGRAM MREZNICA CANYON KAYAKING

No matter which direction you are coming from (Zagreb, Plitvice Lakes, Rijeka…) the meeting point for this kayak Croatia adventure is in the village of Gornje Primislje. If you booked an organised transfer with us, please contact us to arrange the pick up place and time. The drive from Zagreb takes around 1h45.

Our kayaking trip will take us through a narrow and deep gorge with spectacular cascades up to 8 meters high. You can have fun cliff jumping, taking crazy photos, climbing waterfalls and swimming under them. Our professional guides will secure waterfalls and rapids on key places so our guests pass it as easily as possible.
It will take us 3 hours, break included, to complete this adventure. No previous kayaking experience is needed and even children from 8 years of age, accompanied by parents, can participate.
EQUIPMENT
Each guest will be provided with basic kayaking equipment and safety gear: kayak (we usually use 2-person sit-on-top inflatable kayaks which are easy and safe to navigate), paddle, swim vest, helmet and dry bag. Neoprene suit in case of colder temperatures.

Things to bring with you: shorts or bathing suit, T-shirt, water shoes or sneakers, towel, sunscreen, water and snack. In case of colder weather take a long-sleeved shirt.
In case of high water levels we use rafting boats.

Children must be accompanied by a parent or guardian

In the unlikely case of extreme weather conditions Go Explore Croatia will re-schedule this kayak Croatia trip for a day or two prior or after the date booked, if possible. If the change is not possible, the payments will be refunded in full.