SAVA RIVER KAYAKING – Tailor Made Adventures in Croatia
TRIP INFO
Activities: kayaking, sightseeing

Duration: 2 hours
Level: easy
Season: May-September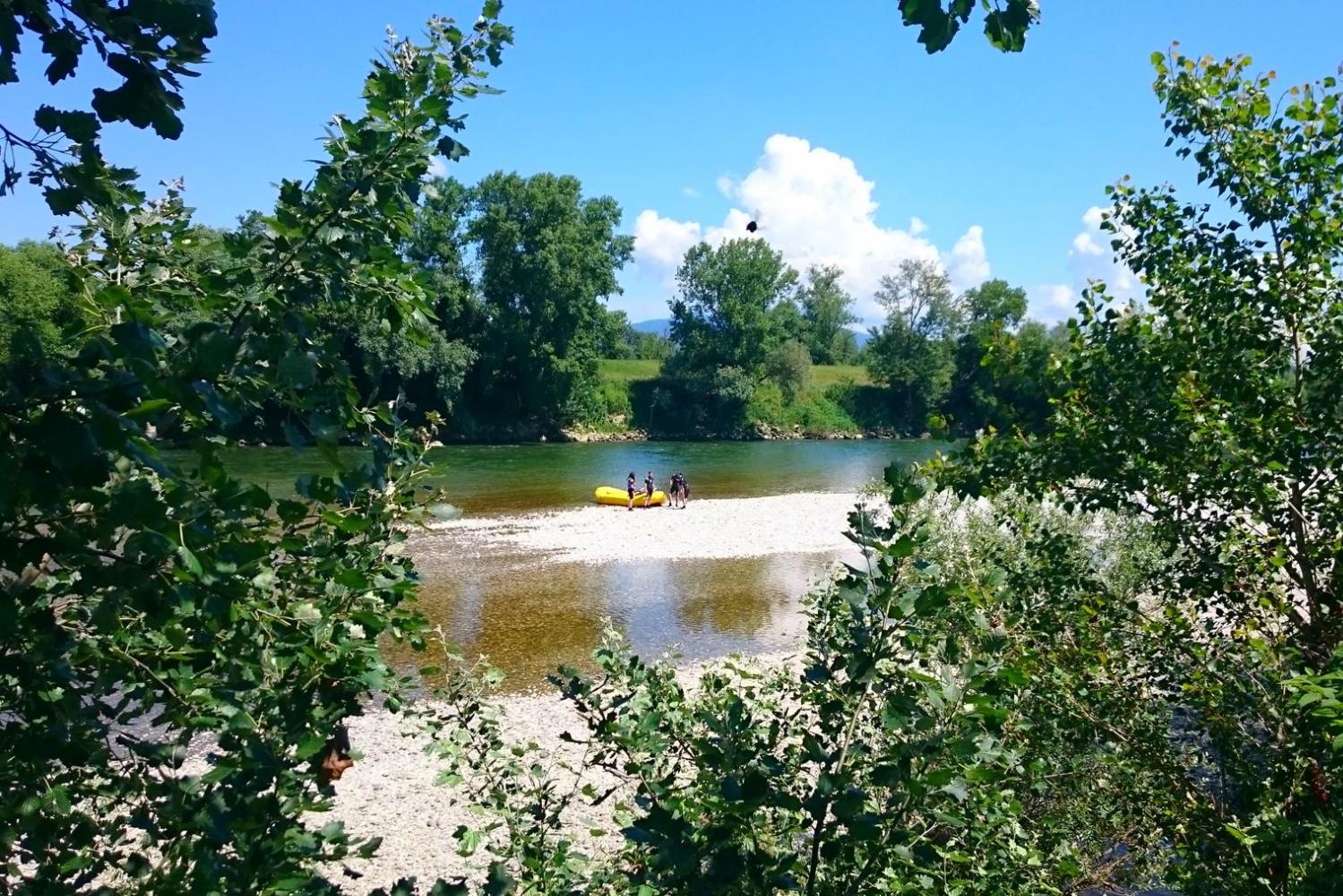 SAVA RIVER KAYAKING
Kayaking in the Croatian capital

Fun way to explore the adventure and nature side of Zagreb


Learning about local traditions
Sava River is definitely one of the favourite recreational spots for Zagreb residents. We love the fact that it still hasn't been exploited touristically and every time we come here we find that same breath of peace and calmness. It's like a green island in the middle of a concrete sea, a natural border between Old Zagreb and New Zagreb. Local people come here to walk, cycle, fish or just breathe some fresh air and relax. Our way of exploring the river will be with easy kayaking while enjoying the nature and outdoors. Your guide will tell you about the history of rafting and the way that everyday life was connected with the river in the past. You will learn a lot about real life in Zagreb and get valuable information that you won't find in tourist guidebooks.
We will pick you up in your accommodation and drive towards the River Sava. The ride through the city will be a great opportunity for checking out the attractions along the way and discovering more interesting spots that you might want to explore on your own afterwards. Once we reach the banks of the river we will embark on an easy and fun trip that will show you Zagreb from a whole different perspective. There will probably be time to chill by the river and relax. Maybe even a coffee in one of the authentic neighborhoods before or after the trip. Drive back to your accommodation after the trip. Your guide can also drop you off in another nearby location if you wish to explore more of Zagreb and maybe even some other off the beaten path locations that you found out about on this trip.
EQUIPMENT
Each guest will be provided with basic kayaking equipment and safety gear: kayak (we usually use 2-person sit-on-top inflatable kayaks which are easy and safe to navigate), paddle, swim vest and dry bag.

Recommended things to bring: bathing suit and shorts/pants, T-shirt, water shoes or sneakers, towel, sunscreen, water and snack. In case of colder weather take a long-sleeved shirt.

Be sure to contact us if you are interested in adding this trip to your tailor made adventure!
gorana
2021-04-13T18:04:41+00:00