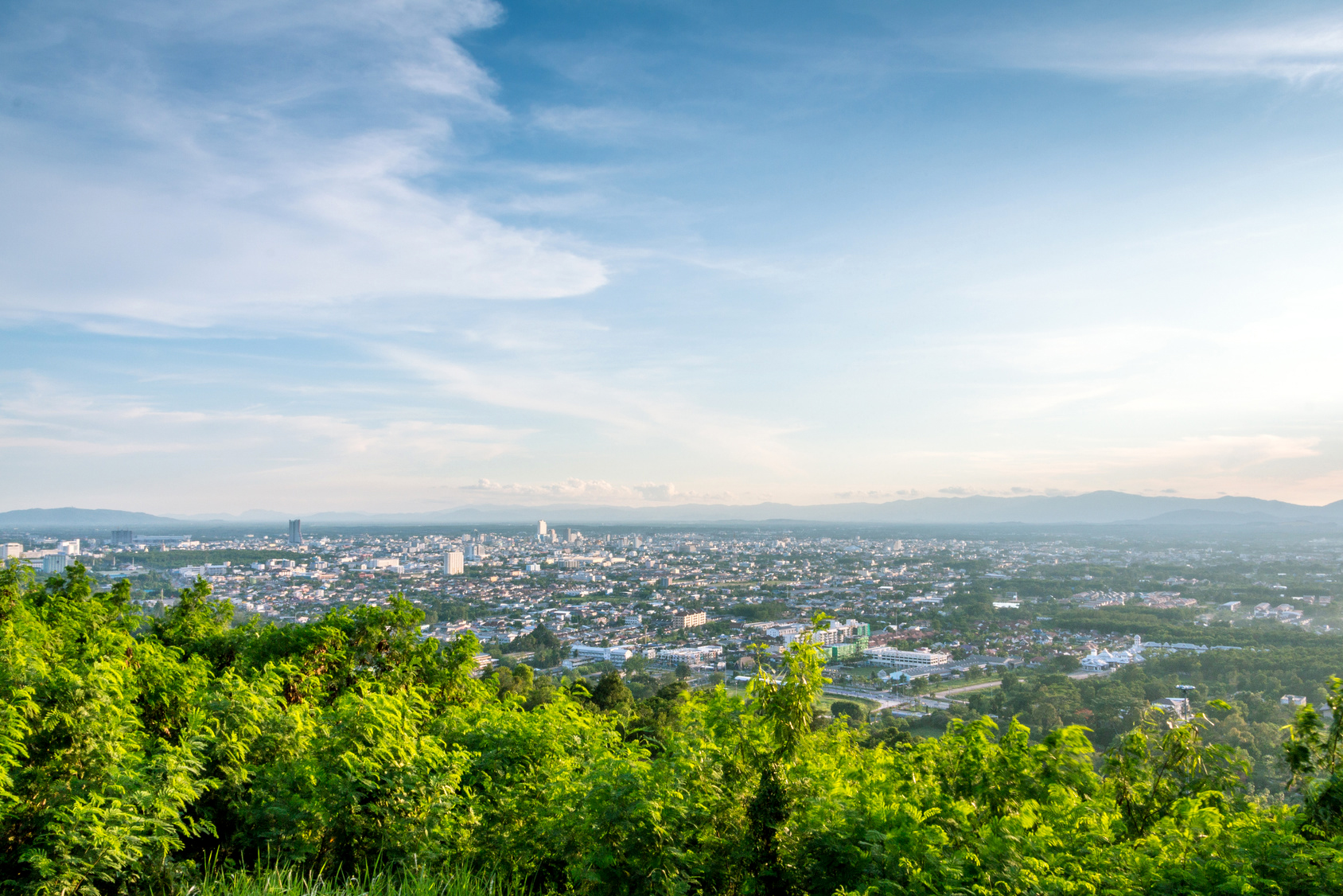 Things to do in Zagreb & surroundings
Just perfect – we hear that a lot when we talk with tourists from all over the world that come to visit Zagreb. Not too big, not too small. And even if it's for a day or a week you won't get bored or overwhelmed with the variety of choice that this capital has to offer. Zagreb is attracting more and more people each year that come to enjoy its culture, architecture, history, gastronomy and nightlife. This article will be covering some of the main attractions and our list of top things to do and enjoy in Zagreb.
For more info about the best adventure spots and activities we invite you to read https://goexplorecroatia.com/croatia-travel-blog-news/adventure-things-to-do-in-zagreb/
UPPER TOWN
The upper town is the old part of Zagreb that combines the twin settlements of Gradec and Kaptol located just a few minutes from the city's main street, Ilica. It is a throwback to another era, one marked by architectural brilliance and immortal legends that you should definitely not miss out.
The quickest way up to Gradec hill that offers a beautiful view over the city is to take the Zagreb Funicular, the shortest one in the world.
Once you've reached the upper town you have a wide choice of attractions to check out and things to do:
Enjoy the view from Lotrscak Tower, a 13th century white stone structure that once protected the city from attacks and raids. Today it is famous for the Gric cannon that fires a shot into the city every day at noon.
Visit the St. Mark's Church with its unique tiled roof and a beautiful interior with remarkable sculptures created by the famous Croatian sculptor Ivan Mestrovic.
Check out the Croatian Parliament and Presidential Palace. They are protected by uniformed, armed sentrys and visitors can witness the changing of the guard ceremony that takes place from mid-April to mid-October on Saturdays and Sundays at noon.
Light a candle at the Stone Gate, the last surviving medieval town gate in the city, and pray for health, happiness, good luck and love.
Walk through the Gric Tunnel that connects Mesnicka and Radiceva streets. 350 meters long, it was built during World War II and renewed later in the 1990's when it hosted one of the first raves in Croatia and also functioned as a shelter during the Croatian War of Independence. In 2016, the tunnel was remodeled and opened to the public, serving as a tourist attraction and hosting cultural events.
Last but not least, admire the Zagreb Cathedral (The Cathedral of Assumption of the Blesssed Virgin Mary) situated on the other side of the Upper Town on Kaptol hill, the most impressive Gothic-style sacral building southeast of the Alps.
Zagreb's Lower Town is devoted to business, art and spacious parks. Unlike the Upper Town, streets are mostly wide and airy and the layout is designed to give a sense of grandeur. Breaking the urban uniformity is a series of interconnected garden squares which gives the downtown area a U-shaped succession of promenading areas and parks known as Lenuci's Horseshoe. This was a deliberate attempt to give Zagreb a distinctive urban identity, providing it with public spaces bordered by galleries, museums and theatres. Here are some of the most famous part of the Lower Town that we recommend visiting:
Croatian National Theatre, a neo-baroque architectural masterpiece officially opened in 1895 by emperor Franz Joseph of Austria. Even if you don't decide to opt for one of the shows, we definitely recommend checking out the theatre from outside, stopping by The Well of Life and maybe having a drink in the open-air theatre cafe.
Botanical Garden with over 10.000 plant species, admission free, open from April 1-November 1.
Zrinjevac Park with its water fountains, music pavilion and meteorological column, only 2 minutes walking from the main square. In the summer time it transforms into a real relaxing area filled with people chilling on the grass and enjoying the view of the mighty 19th century platane trees. It's also home to many events like Zagreb Christmas Market or Summer at Zrinjevac that takes place in July.
Dolac, authentic food market situated at the border of Upper Town and Lower Town, a few steps from the main Square, open every day until 1 pm at least.
British Square – located 10 minutes walking from the main square and famous for it's flea market that has become popular among antiquities collectors. It's a place to buy a rare item for your own collection, an unusual souvenir or a unique present for somebody you love. 

Thursday from 7.00am to 6.00pm – porcelain, glass, ceramics & jewlery fair; Friday from 7.00am to 6.00pm – used books fair known as LIBERPLAC; Saturday and Sunday from 7.00am to 2.30pm – Antiquity and art fair.
RESTAURANTS
It's difficult to keep up with the rising number of new restaurants and places to eat in Zagreb. But here are a few good and a few authentic ones that we like to recommend to our guests and where we like to eat ourselves:
Vinodol – classic, traditional Croatian specialties.
RougeMarin – offers we quote "usually unusual service"
La Struk – the first and one of a kind type of restaurant that serves only one traditional Croatian specialty – "strukli".
FISH
Korcula – nice fish restaurant in Teslina street
Buffet Mimice – authentic budget place that not many tourists know about and that has been welcoming guests for over 70 years
VEGETARIAN/VEGAN
Zrno Bio Bistro – 100% organic, vegan, local
Green Point – vegetarian/vegan fast food
BIG PARKS AND RECREATIONAL AREAS

Maksimir Park – one of the oldest public parks in Europe that is a real treasure for local people that come there to enjoy the forest, lakes and paths for recreation. If you are visiting Maksimir don't miss out on the Zagreb zoo.
Jarun Lake –  often called the "Zagreb Sea", a great place to escape the summer heats and do some outdoor activities. Local rowing and other sport clubs use it as a base for training and people come there to cycle, walk, rollerblade, excersise or just chill in one of the local cafes and restaurants.
Bundek Park – situated in New Zagreb part of the city, Bundek is a park where you can relax by the lake and escape from the city hustle. Don't forget to bring some bread with you to feed the swans, the kid are going to love it.
EVENTS
Cest is d'Best – the first street festival in Zagreb that was established in 1997 and takes place beginning of June. Every year through seven stages, amazing artists manage to warmly awaken the playfulness of Zagreb streets and squares. A multidisciplinary concept allows the festival to be enriched by different types of programs like – performer, musical, sports, art and children related, also through concepts like street theatre.
Summer on Stross – Srossmayer Promenade or popularly called Stross is no doubt one of the most romantic promenades in our city. It's located right underneath Lotrscak Tower leaning on the southern walls of the old town and in the deep shade of chestnut trees. In the summer it's home to carefully created musical programme, art installations integrated into space and other types of entertainment that you can enjoy over a glass of good wine or beer.
INMusic Festival – biggest open-air music festival in Croatia that takes place every year end of June at Jarun Lake. Rock, pop, world music, electronic, ska, punk and other.
For a full list of Zagreb events check out the website of Zagreb Tourist Board.
DAY TRIPS FROM ZAGREB
SLJEME: the highest peak of Mount Medvednica that embraces the Croatian capital city. This area has been proclaimed nature park to protect its rich and diverse living world. The peak can be reached on foot, by bike, car or public transportation (some 45 min drive). On a nice day you will be able to see the city as well as the region of Zagorje which is on the other side of the mountain. We definitely recommend having a drink and a local meal in one of the authentic places close to the peak like Grofica, Vidikovac-Sljeme, or Zlatni medvjed – see contacts here. For more info about the activities you can check out our guided hiking or biking tour that include a transport from your Zagreb hotel or make your own way up with useful info that you can find on the pages of Medvednica Nature Park.
SAMOBOR: small charming town less then an hour drive from Zagreb. It's a real hidden gem of Baroque architecture and a very popular excursion destination for Zagreb residents. Visit the ruins of a once solid and strong Samobor Castle, walk through little streets and have a coffee and famous local desert "kremsnite" on main Samobor square. For more info visit the website of Samobor Tourist Board. Samobor area is also known for the beautiful nature that surrounds it, like the hills of Zumberak-Samoborsko gorje Nature Park where you can enjoy hiking, cycling, climbing or paragliding. Or take a guided hiking tour from Zagreb with us. If you are a gastronomy lover this area won't leave you indifferent. Samobor chops, trout and mustarda are just some of the local specialties that deserve recommendation. You can enjoy them in one of Samobor restaurants or take a ride to nearby Plesivica Wine Road where you can taste some of the best local wines. If you like cycling, our guided tour from Samobor ending with lunch and wine tasting might be interesting.